Stephen A. Smith Not Excited About Rihanna's Upcoming Super Bowl Performance Because "She's Ain't Beyoncé"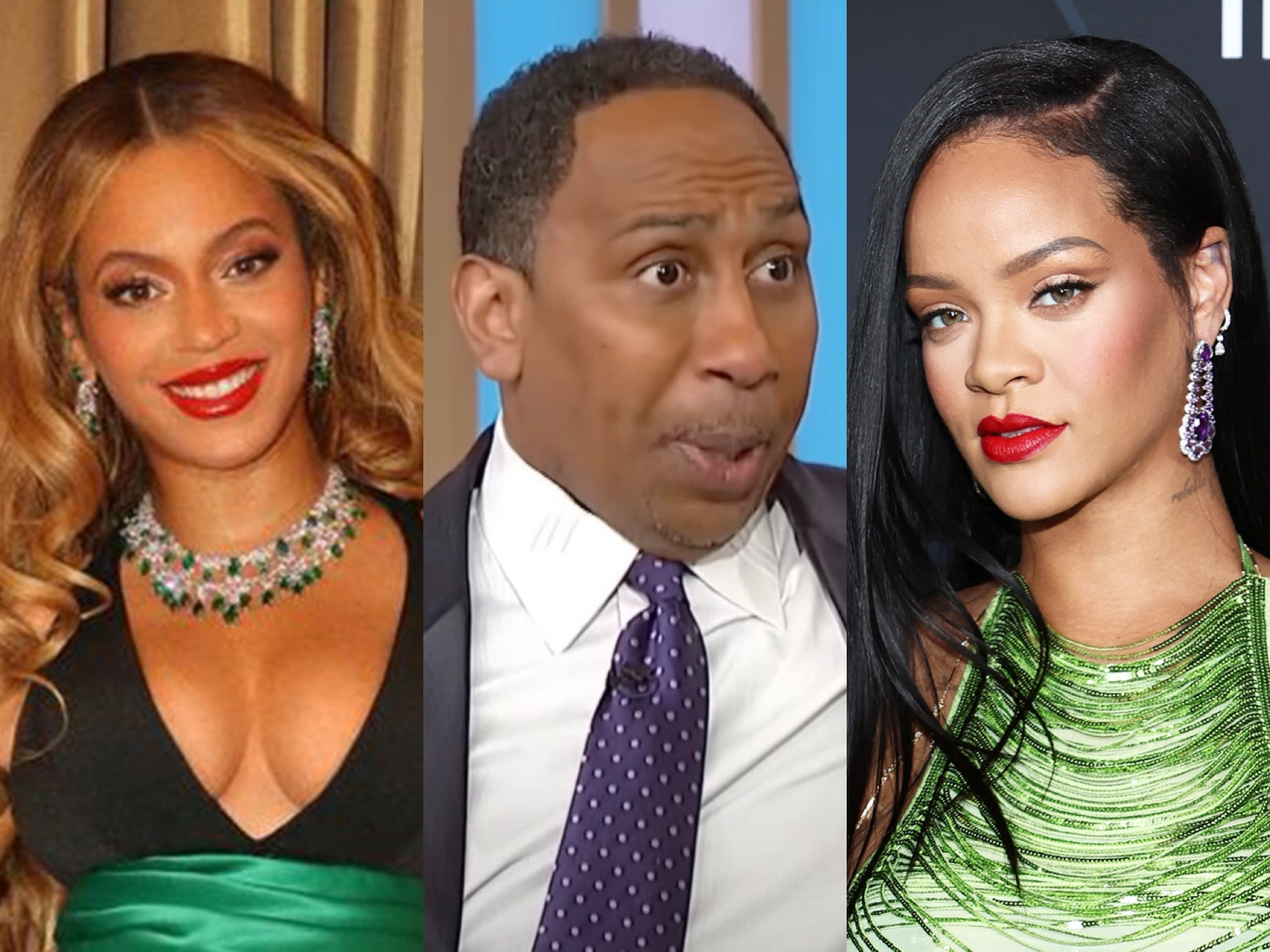 Stephen Smith is about to get the Rihanna Navy really mad after saying she ain't no Beyonce.
"I don't want to say I'm not excited, she's fantastic, that's not where I'm going with this," he told Sherri Wednesday while discussing the news of Riri hitting the stage. "Ladies and gentlemen, she's a lot of things, she's spectacular actually — and congratulations on the new mama hood — there's one thing she's not, she ain't Beyoncé."
"The only reason I brought up Beyoncé is that Beyoncé recently performed at the Super Bowl, with and without Bruno Mars and Coldplay," he went on.