Tiny & Floyd Mayweather Dancing Together At Mariah Carey's Halloween Party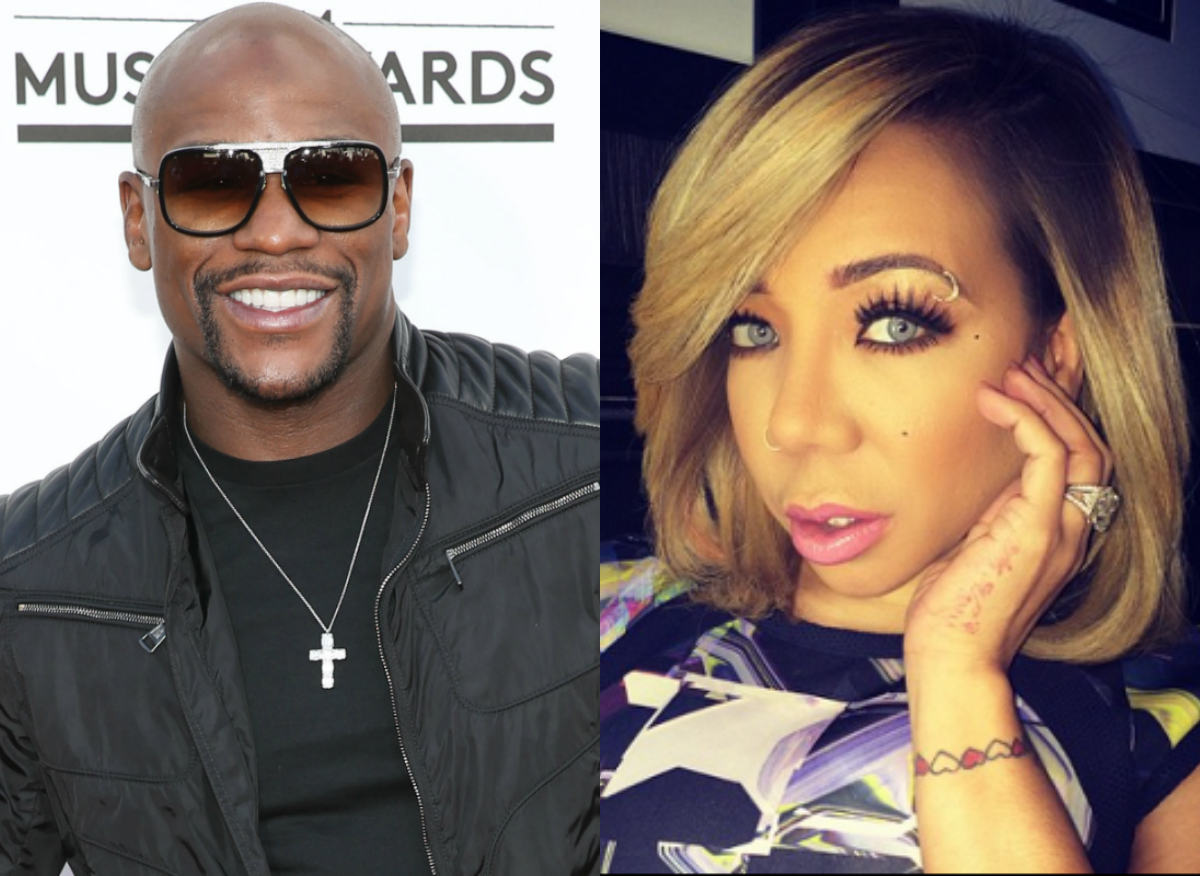 Boy oh Boy! This is about to get good and ratchet. Back in October a photo of Tiny and Floyd Mayweather with Mariah Carey and friends hit the net. The blogs blew up with the news and of course we all thought T.I. punched Tiny in her eye when she got home and was on his way to Las Vegas to fight Floyd.
Tiny later released a statement by appearing on TMZ with claims of not wanting to tell Mariah no. However, today video of Tiny and Floyd Mayweather dancing together at the party surfaced. I guess we can now expect things to go crazy. Tiny! You got some explaining to do!
Check out the footage below!