You Need To Give It Up! Monica Allegedly Responds To Brandy Essence Fest Shade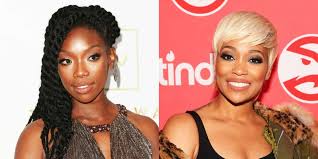 Essence Fest kicked off this past weekend and while many were gathered at the New Orleans festival to celebrate Black excellence, Brandy had some other shade on her mind.
While performing her classic song, "The Boy Is Mine," the singer decided to throw a jab at her song's counterpart Monica, singing "the song is mine."
Oop!
Well it looks like word may have gotten back to Monica because she posted this pic with a slight clap back as her caption.
Way to take the high road Mrs. Brown! Who do you think won this round?
Written by: Debra Oh! @The_Ebony_Issue