Beef Forevaaa: Did Nicki Minaj Diss Cardi B On New "No Flag" Song?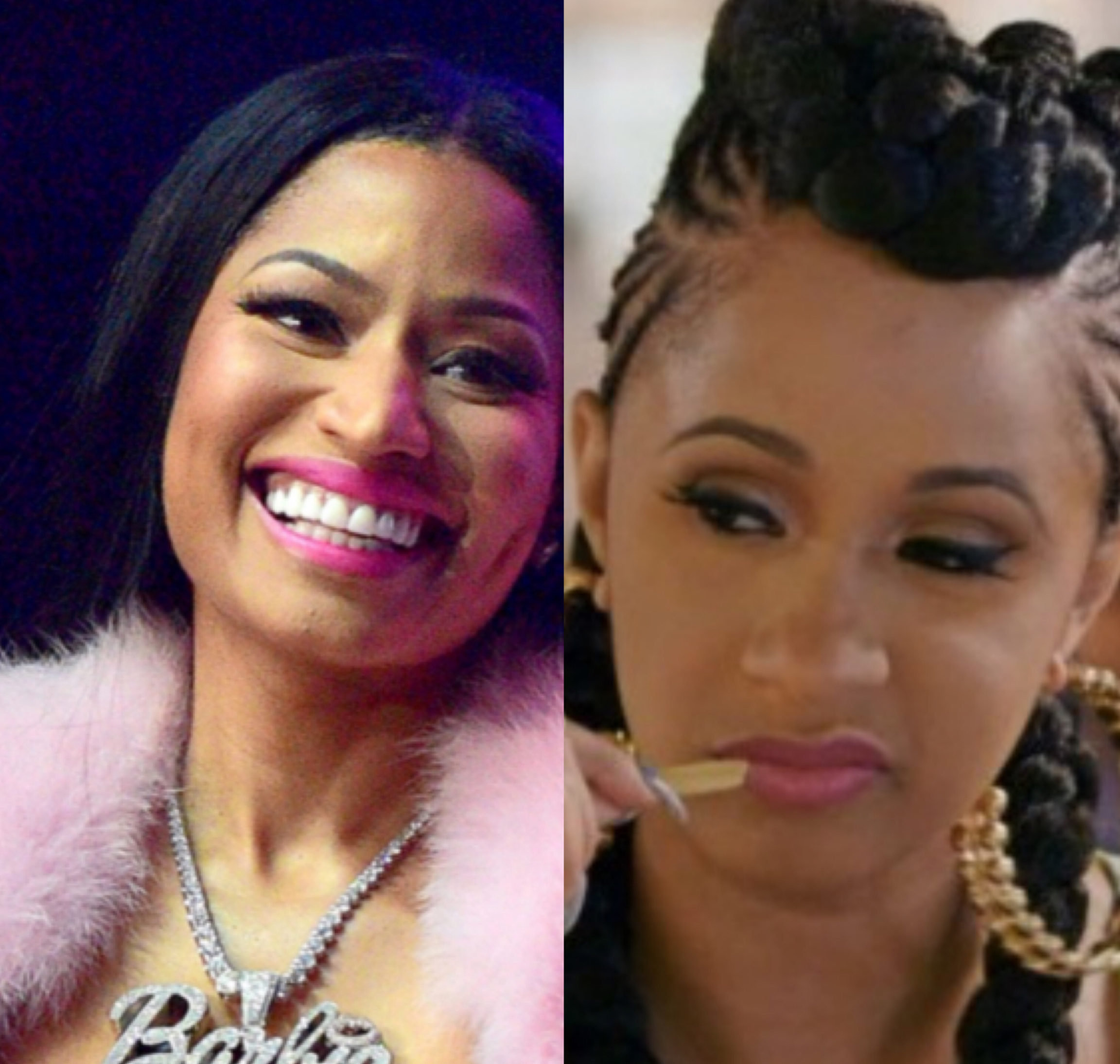 It seems like it's been becoming a pattern that every time Nicki Minaj gets on a track she taking shots at someone. Well the latest song, London On Da Track's "No Flag" seems no different and now people think she's coming for Cardi B once again.
"Lil bitch I heard these labels tryna make another me
Everything you getting lil hoe is cause of me
I heard I'm stopping bags, word to Shaggy it wasn't me
These bitches is my sons, but they daddy ain't bust in me
I'm a white picket fence bitch, you a on the bench bitch
See me in the gym now these bitches wanna go bench press
I ain't fucking with you sis, we ain't with the incest
Yes I am the Queen, I'm still trying to find a princess"
Many think the "Lil b*tch" is a reference to Cardi's "Bodak Yellow" seeing how she starts her verse off that way.
Well, Nicki was quick to shut the rumors down that the lyrics were about the Bronx artist.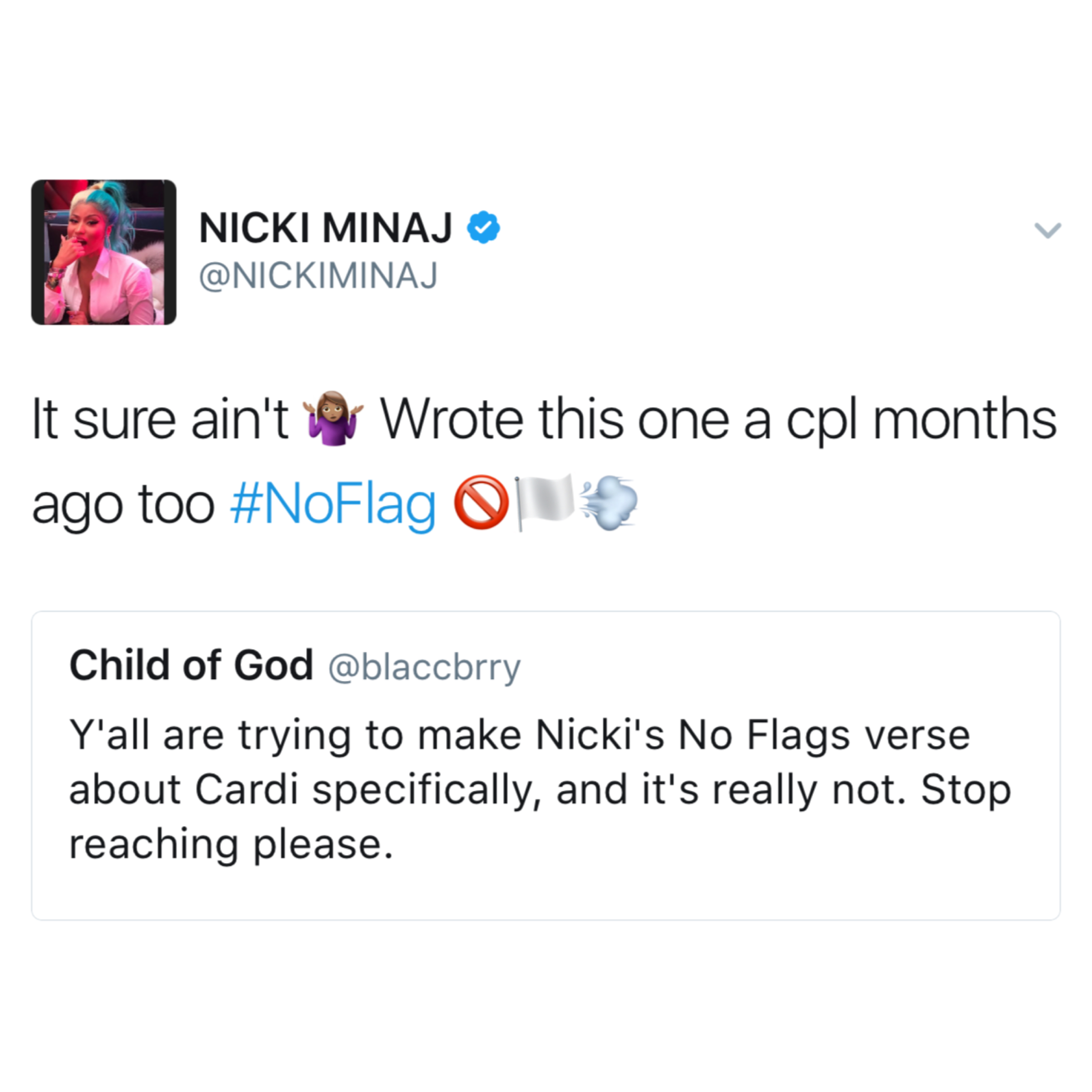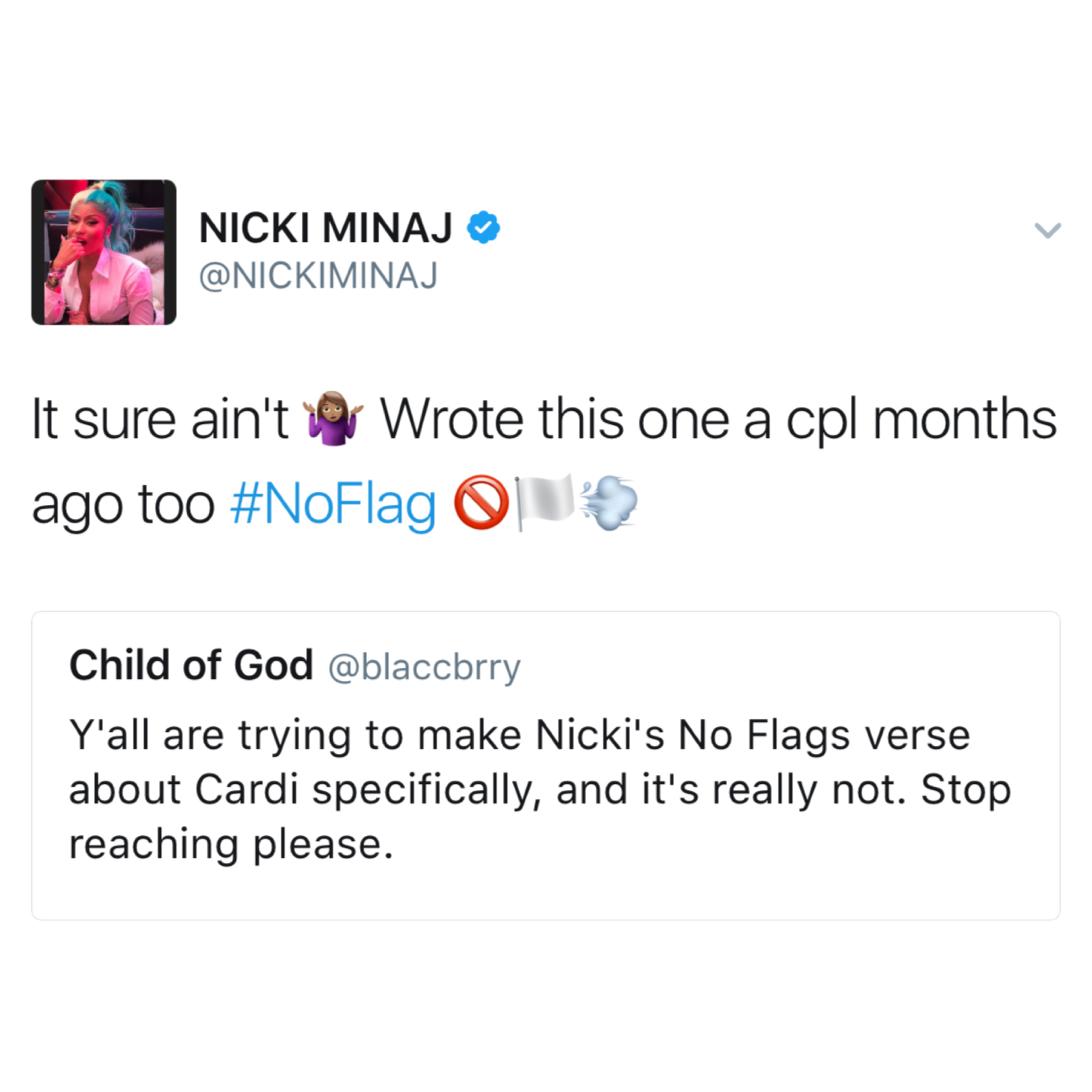 Some took Nicki's denial with a grain of shade also because many felt that it implied that Cardi wasn't relevant a few months ago. Either way, it looks like Cardi is nowhere near bothered by the possible shade…
I don't bother with these hoes,Don't let these hoes BOTHER Me !💁🏽

— iamcardib (@iamcardib) August 25, 2017
To give Nicki a break, the diss could've easily also been about Remy Ma but we hope she's still not dragging that ….