Cardi B and Mariah Carey Collaboration In The Works?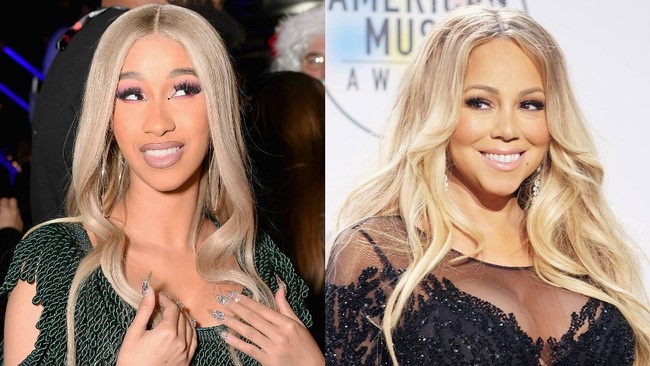 In a special interview held by Interview Mag, R&B icon Mariah Carey spoke with the BX's own Cardi B. The two discussed the possibility of collaborating on a few things, including music and a potential bra line for women. Check out some of their conversation below:

CAREY: Let me ask you this very personal question: Do you have a favorite bra? Do you hate underwires, or am I truly the only one who really gets annoyed by them? And the padding! Why the padding? Why has no one made a great bra yet? Do you feel this situation is something we need to deal with in society, Cardi?
CARDI B: I don't know because I'm not really a bra person. These titties be hanging. Even when I wear a certain bra, I have really big nipples, so I need a bra that shows my cleavage but could really tuck my nipples in. There ain't none yet.
CAREY: We need to do a bra line. We need that specialty line.

Read the rest of the interview with Mariah and Cardi here. Cardi B Gets a Pep Talk From Mariah Carey