Grammy Nominated Producer "Khao" Releasing Legendary Album for the Ages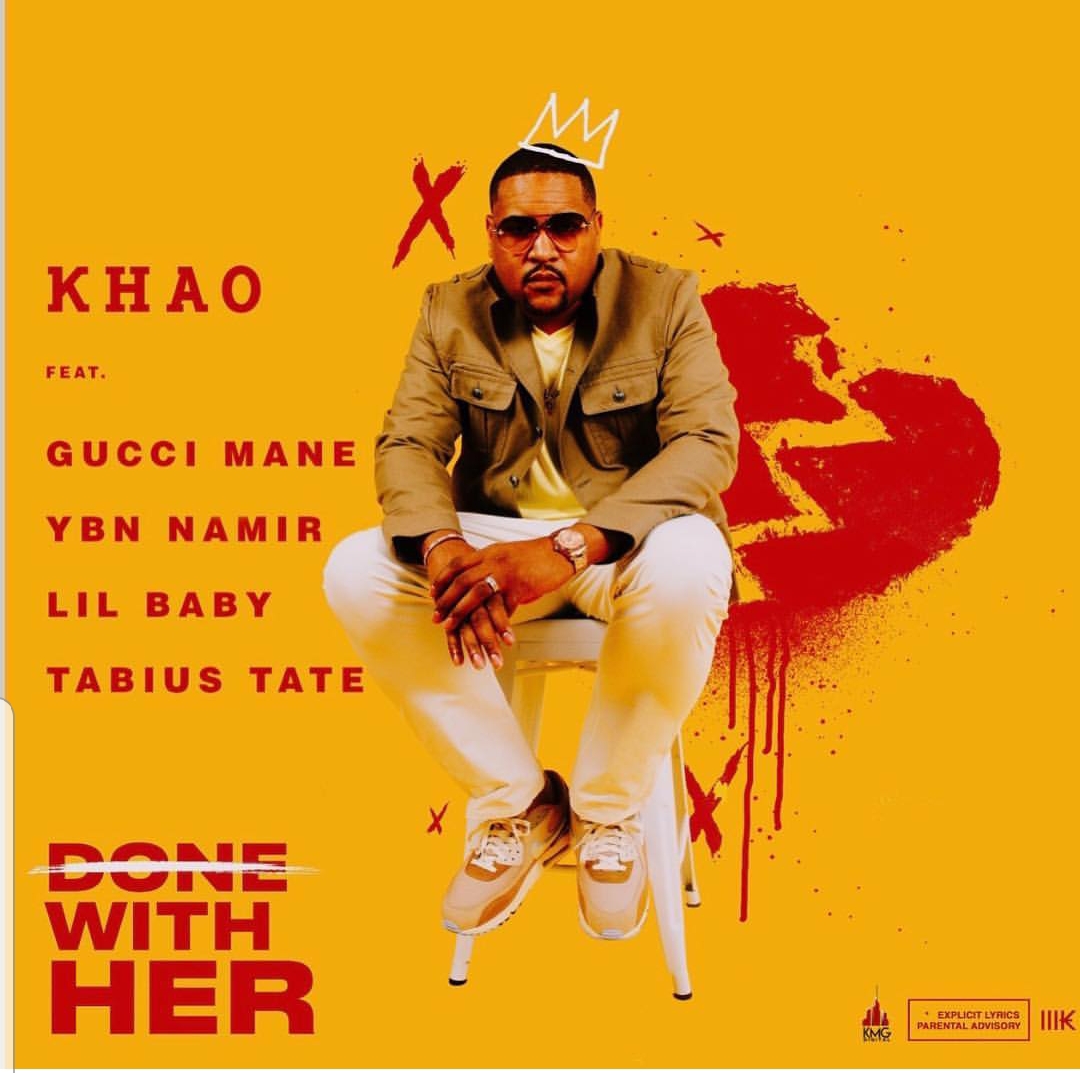 After being on hiatus Grammy Nominated producer "Khao" is back and ready to release his new album Bad Brains Forever. This new album has more than 60 artists-Gucci Mane, T Pain, Lauryn Hill, Nas, Teyana Taylor and more. Let's see what Mr. Khao has been up to.
Asia Diamond: Where have you been?
Khao: Technically, I never really went anywhere. I was always tied to the music, but my focus was serving and helping the kids through my non-profit organization, Bridge DA Gap and and my educational platform, KOOLriculum. Music is my gift and so I was using my gift to make a difference. During that period I got a Presidential Award from President Barack Obama and in the mix of that I became a Dr. of education. My dad always taught me to not only be successful, but significant, so I was following in his footsteps.

AD: You currently have a new album coming out tell us about the album Bad Brains Forever. And what can we expect from it?
Khao: Bad Brains Forever is named after the creators of Punk Rock music in the 1970's and they were a band called Bad Brains. But, what a lot of people don't know is that the creators were black. I met with them and they asked me to help keep their legacy alive so I named the album after them and I have actually infused elements from their punk rock music into my production to create an amazing, innovative sound. The production, the sounds are on a whole other level. This album will revitalize hip hop. I am mixing our biggest legends with our hottest artists in the game currently and I can tell you, Hip Hop will never be the same. Every artist had to bring their A game. This album for Hip Hop is like when you are listening to Frankie Beverly and Maze's "Before I Let Go." That song was made in the '70s, but every time you hear it you get that feeling. It has that emotion and it makes you feel good. That is what this album will be like for Hip Hop…When you hear these sounds, it will take you to that place.
AD: Can we expect any collabs? If so who are some of the artists?
Khao: This album has more than 60 artists on 13 tracks. The first single was just released. It's called "Done With Her" and it features Gucci Mane, Tabius Tate, Lil' Baby, and YBN Nahmir. We've got some crazy songs on here…For example, after 10 years me and T.I. are back together on a track. Joyner Lucas is on the album. We have records with people like T-Pain, Big Krit and MoneyBagg Yo, Nipsey Hustle, Snoop Dogg, NBA Young Boy, Derez Deshon, Yo Gotti, Boosie, Queen Naija…The list goes on. We have a West Coast record and all I have to say is that after this record hits, the industry will never be the same! I have some stuff that I can't even let out the bag yet. It is going to be epic and ya'll just have to stay tuned.
AD: Any other projects you are working on?
Khao: Expect to hear a lot more from me on the music side. Also, I scored the movie Canal Street which is currently in theaters, so definitely check that out and support it.