From Baseball To Acting…Who Is Julian Griffith?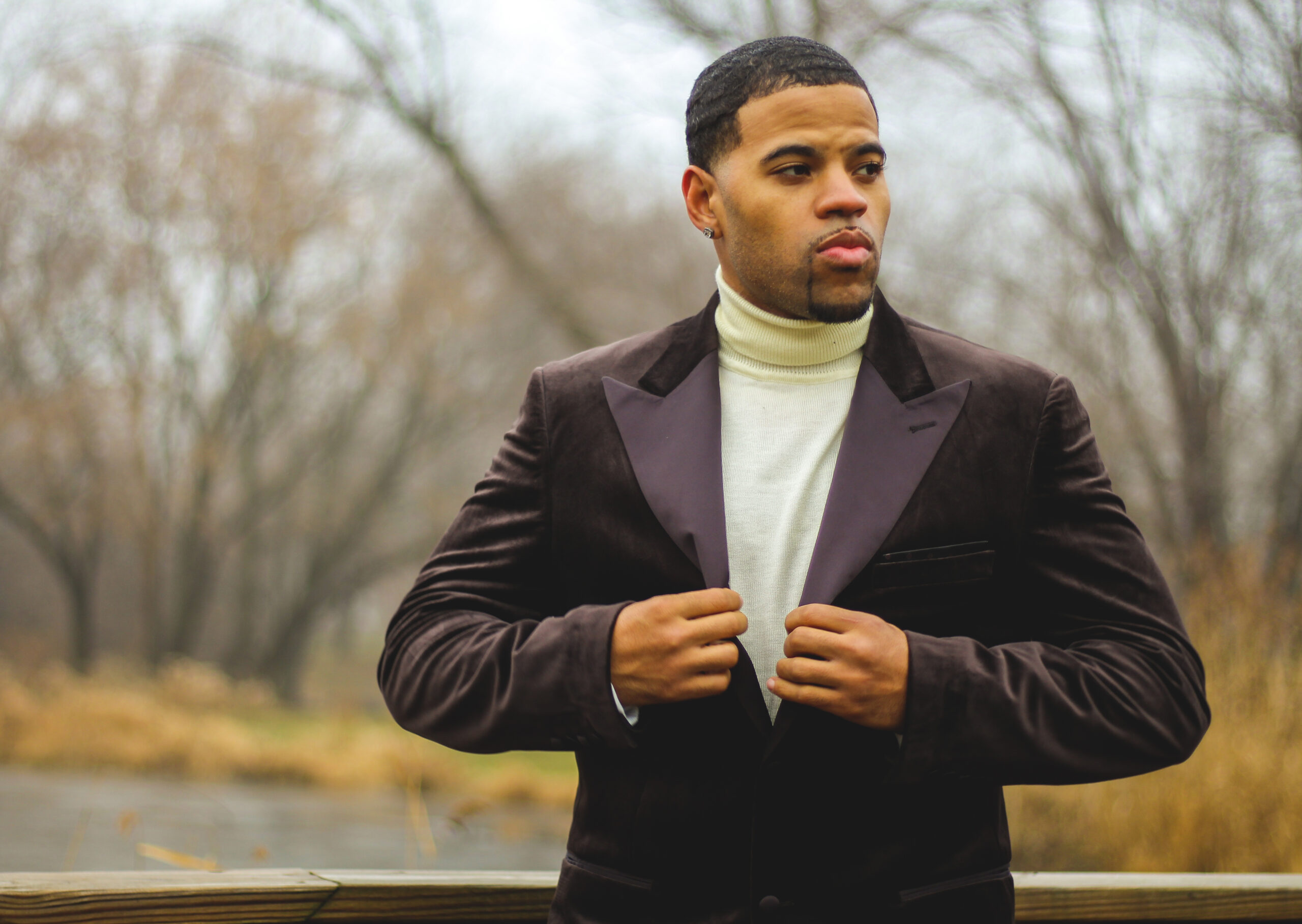 Not too many know this young man. But you will get to know him today. A very inspirational and motivating man. I enjoyed learning about him, it was fun. He has been blessed to work on some amazing projects-and I can't wait for you to get to know Julian Griffith.
Ladies and Gents meet Mr. Griffith
Asia Diamond: Who is Julian Griffith?
Julian Griffith: Julian Griffith is a man that has been blessed by God to do some great things in this lifetime. He is someone that people have judged, labeled, and categorized for most of his life without trying to know/understand him. He is a person that has been equipped with many skills and talents that he just wants to set free into the world. Last, he is a fun, loving, ambitious, playful, hardworking perfectionist that is trying to fulfill the destiny set before his life and leave a positive impact on the world.
AD: As an identical twin did you ever want to switch places with your brother?
JG: I don't think we ever wanted to switch places because we did almost everything together. Also, people would refer to us as "twin" and didn't bother to try and tell us apart, haha. So that defeated the purpose a little, but we did switch places in 7th grade once. We were in the same class for the first time and we both went to the pencil sharpener at the same time. We decided to go back to each other's seats and we stayed there for about 30 minutes and no one, including the teacher, noticed so we got back up and went to our normal seats. That confirmed that it was pointless, haha!
AD: You began acting at a very young age. What do you love most about it?
JG: What many people don't know is that I was extremely shy as a kid; it still even shows to this day slightly. I was not the quickest person in the world to initiate conversation with a random person. What I love most about acting is that it allows me to be someone else and not worry about how people will view JULIAN. They are focused on the character. I, literally, get to pretend to be someone else for a living and portray my interpretation of a character and bring them to life. Acting helped me with many insecurities growing up.
AD: You are currently in the new Fox Crime Drama Proven Innocent. Tell us about your role? How did this opportunity come about?
JG: I was fortunate enough to be able to audition, and book, the role of Officer Jones in the new show that will air on Fox this February. I was eager to get the role because it was the first time I was able to play a cop with a name, haha. With my appearances on Chicago P.D., even though the role recurs at any time, I have yet to receive a name. I am very grateful for the opportunities with Chicago P.D., but I slightly enjoyed this role better because I have a name, haha. Not only do I have a name, I'm a detective in a suit. Proven Innocent gave me a Promotion in my "Acting cop career" haha, but it was a great experience. As of now, I appear in episode five in season one, but it is a Pilot. If the ratings are really high, you never know! Officer Jones may become a series regular!
AD: What do you enjoy most about being on set?
JG: I enjoy the Energy of the environment on set in general. After taking a break for over 10 years, it was an adjustment to the way things were now. After getting comfortable again, I enjoy myself because I can relax more and not look at it like "work". I love the energy from the Crew and Cast members especially when they make you feel genuinely welcomed.
AD: If there is one film or genre you haven't done what would you choose?
JG: I would choose to do a Comedic film with no hesitation in the world. I want people to be able to see my comedic side and understand that I am a pretty versatile actor. I can hit all genres of the arts; not just the dramatic productions.
AD: You are also a singer- Tell is about your new single?
JG: My new single is called, "Don't Call Me", it was released on New Years Day at midnight. I had actually been working on this song for almost two years. I bought the instrumental in 2017 and I wrote it in 2017. I started working on recording it last year because I wanted to make sure this was something I wanted to do. I wanted to make a song that everyone can relate to. If you are coming with drama or negativity; DON'T CALL ME haha! I wanted it to be the mood for all of 2019 for people to vibe to, dance to, and relate to. Be sure to check out and download "Don't Call Me" on your Music platforms: Youtube, Soundcloud, Spotify, Apple Music, Tidal, etc.
AD: When can we expect an album or EP?

JG: An EP is something that may occur in the future; possibly 2020. I have a few other things I have prioritized in my life that I want to get consistent before I can submit to a music career, but that doesn't mean I am opposed to any opportunities that come my way because of it. I wanted to put the song out there and see the types of responses it would get and I have been getting many positive responses so that's a good sign. So 2020 may be a good estimate of time; you may see another single or two prior to then though!
AD: What's one thing we do not know about Mr. Griffith?
JG: Deep down inside, I believe I am an introvert. When I am in the public eye I am very entertaining and sociable, but behind closed doors, my body goes "blank". I like to be completely quiet unless I am on my Xbox. It's probably because I focus on making everybody else's day trying to cheer them up. It can be draining at times.