La La Anthony Speaks During Gov. Kathy Hochul's Ceremony As New York Governor Signs The Clean Slate Act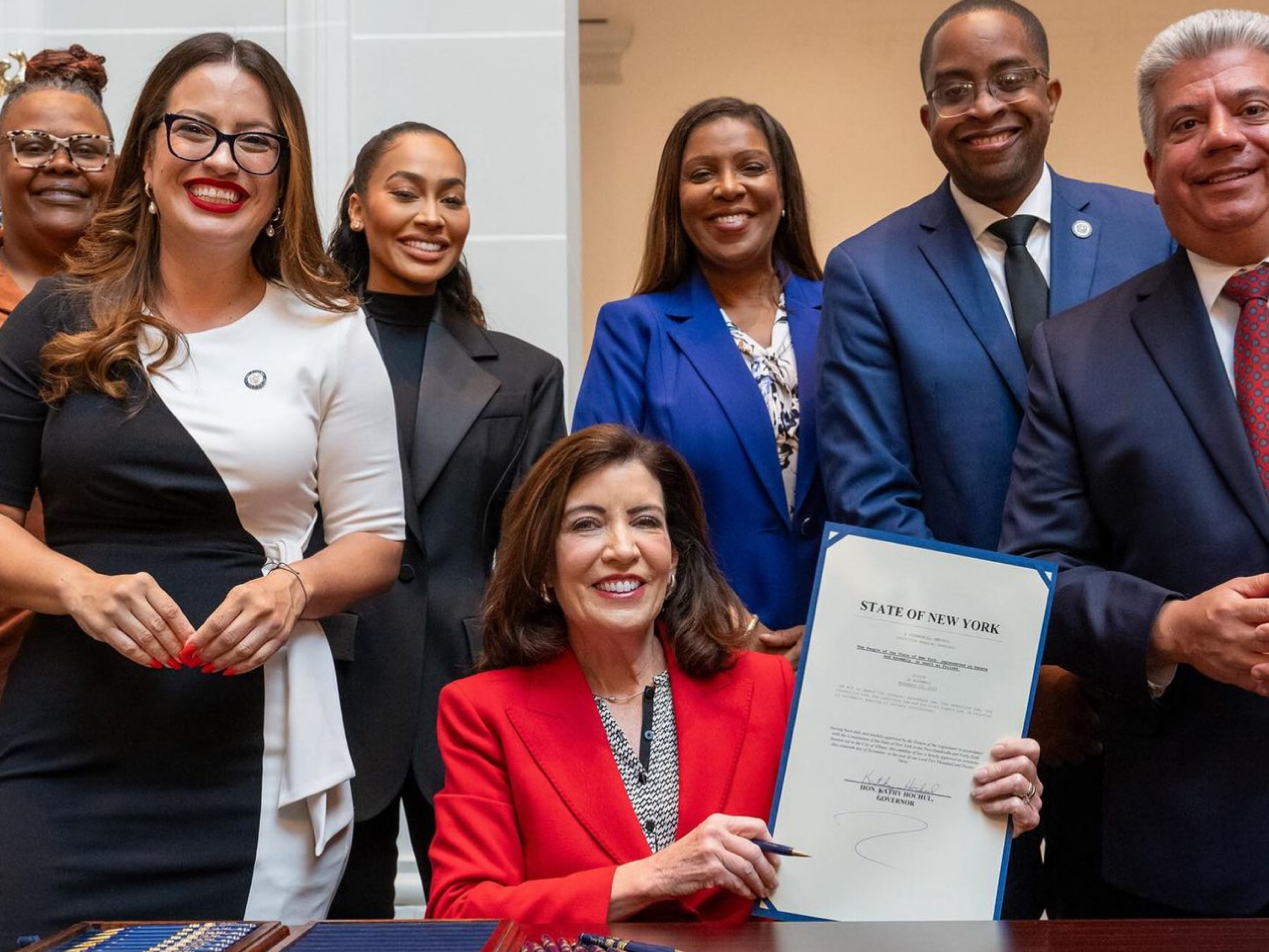 Gov. Kathy Hochul signed legislation that could make as many as two million people eligible to have their criminal records sealed.
Ms. Hochul said that she was proud to sign the legislation, which she said would provide economic opportunities while protecting public safety.
"The best crime-fighting tool is a good-paying job," she said.
Roughly two million people convicted of crimes in New York may be eligible to have their records sealed as part of a broad criminal justice initiative that was signed into law on Thursday by Gov. Kathy Hochul.
Under the so-called Clean Slate Act, people who complete their sentences and remain out of trouble for a set period — three years for misdemeanors, eight for eligible felonies — will have their convictions sealed. The most serious crimes, including sex crimes, murder and most other Class A felonies, will not be eligible for automatic sealing.
New York is now one of a dozen states that have enacted such laws, which are aimed at interrupting the cycle of recidivism by enabling formerly incarcerated people access to jobs and housing.
"Still floating from this historic moment. Yesterday, Governor Hochul signed the Clean Slate Act which will help remove barriers to success for individuals coming home from jail or prison in New York and clear a path for them to reach their full potential. As the founder of THREESIXTY, a program at Rikers Island, I bear witness to the incredible challenges people coming out of incarceration face, especially finding a job or securing a stable place to live. Those challenges can go on for decades, making it nearly impossible for formerly incarcerated people to improve their lives. It's emotional to think about how many black and brown lives will be changed by this legislation. This is for us! Thank you Governor Hochul for giving me the opportunity to say a few words and stand up on behalf of so many people who will benefit from the Clean Slate Act. I still can't believe I was a part of such a pivotal moment. 🥺❤️🙏🏽"