Meek Mill Didn't Want Rick Ross At His Birthday Party And Wants Off MMG!?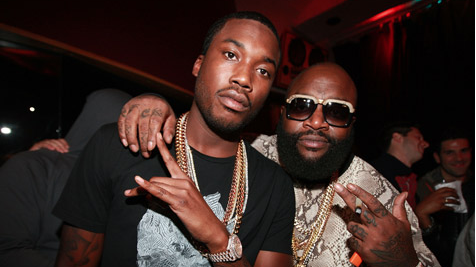 I can't say that I seen this coming because Rick Ross has seemed to alway be behind Meek through it all. However, some things are not alway what it appears to be. Reports of Meek denying Rick Ross entry into his section at his birthday party at LIV in Miami. Sources claim Meek didn't want Ross at the party at all but let's be serious it's the biggest boss himself of Miami you already know he's getting in more than likely.
The fifth mans on stage claims Meek isnt happy wants to be released and Ross juts wants him to complete the terms he signed to.