"One Chip Challenge" Chip Pulled Off Store Shelves After 14 Year Old Boy Dies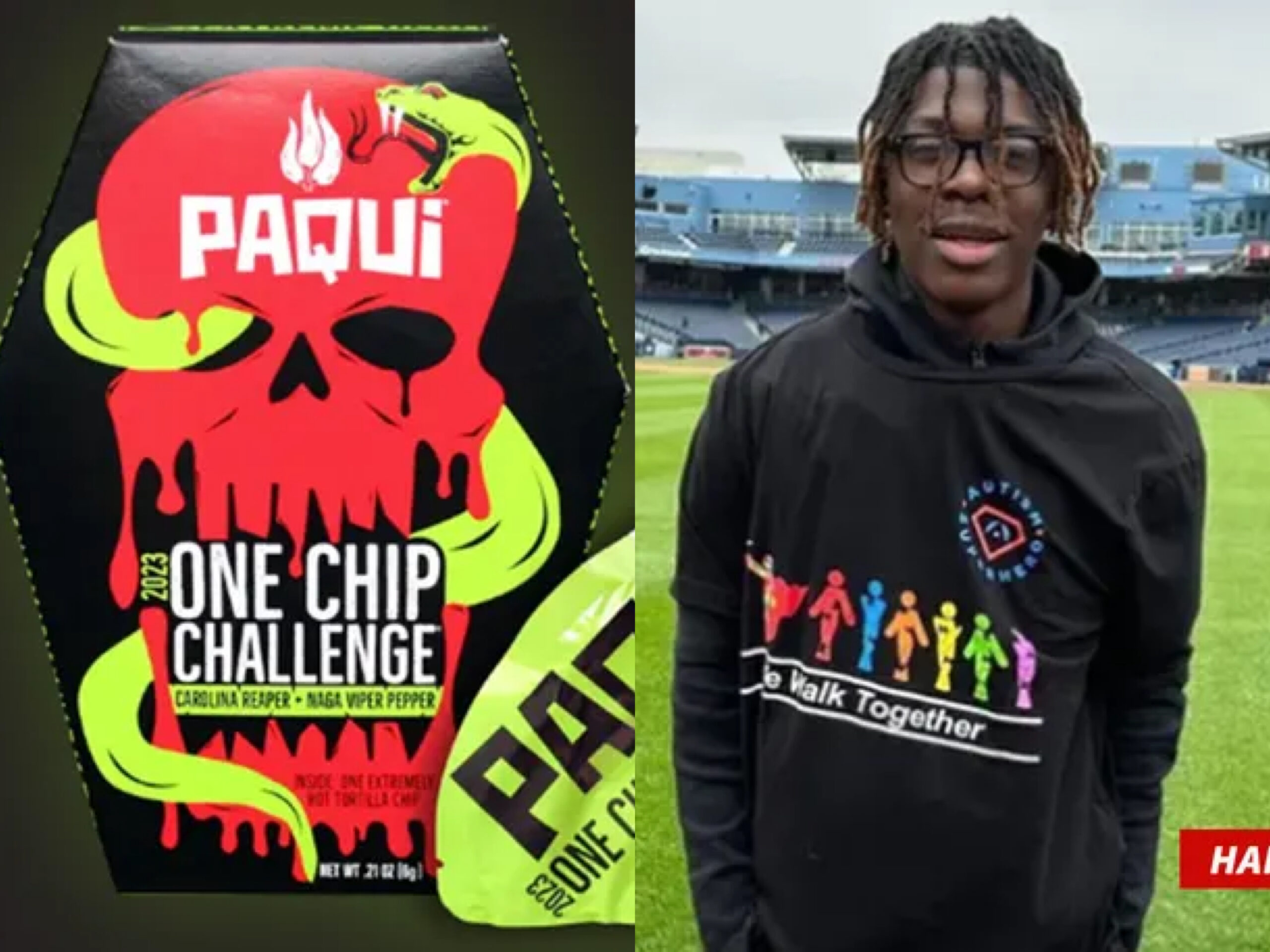 Paqui, the company that started the viral "One Chip Challenge," is dubbing the product off of the shelves after teen dies from eating product.
Paqui has a statement at the top of its website, saying the challenge "is intended for adults only and not for children or anyone sensitive to spicy foods."
Paqui says it's seen an influx in minors joining the challenge, despite the warning label on the packaging — adding the company's now "working with our retailers to remove the product from shelves."
As stated, 14-year-old Harris Wolobah died in Massachusetts last week — according to his mother, his transition was due to complications he suffered from eating the chip at school.
The official cause of death is still pending, his mother claims the school contacted her on Friday about a stomach ache he had after eating the Paqui chip, but said he was feeling better when he got home. The mother stated that he collapsed and was rushed to a hospital not long after, where he was pronounced dead.
Harris' mom blames the school for not taking him straight to the hospital when his stomach started hurting, which potentially could've saved his life.