Porsha Williams To Allegedly Bring Kenya Moore's Husband's Ex Who Claims He Dated Both Of Them At The Same Time On RHOA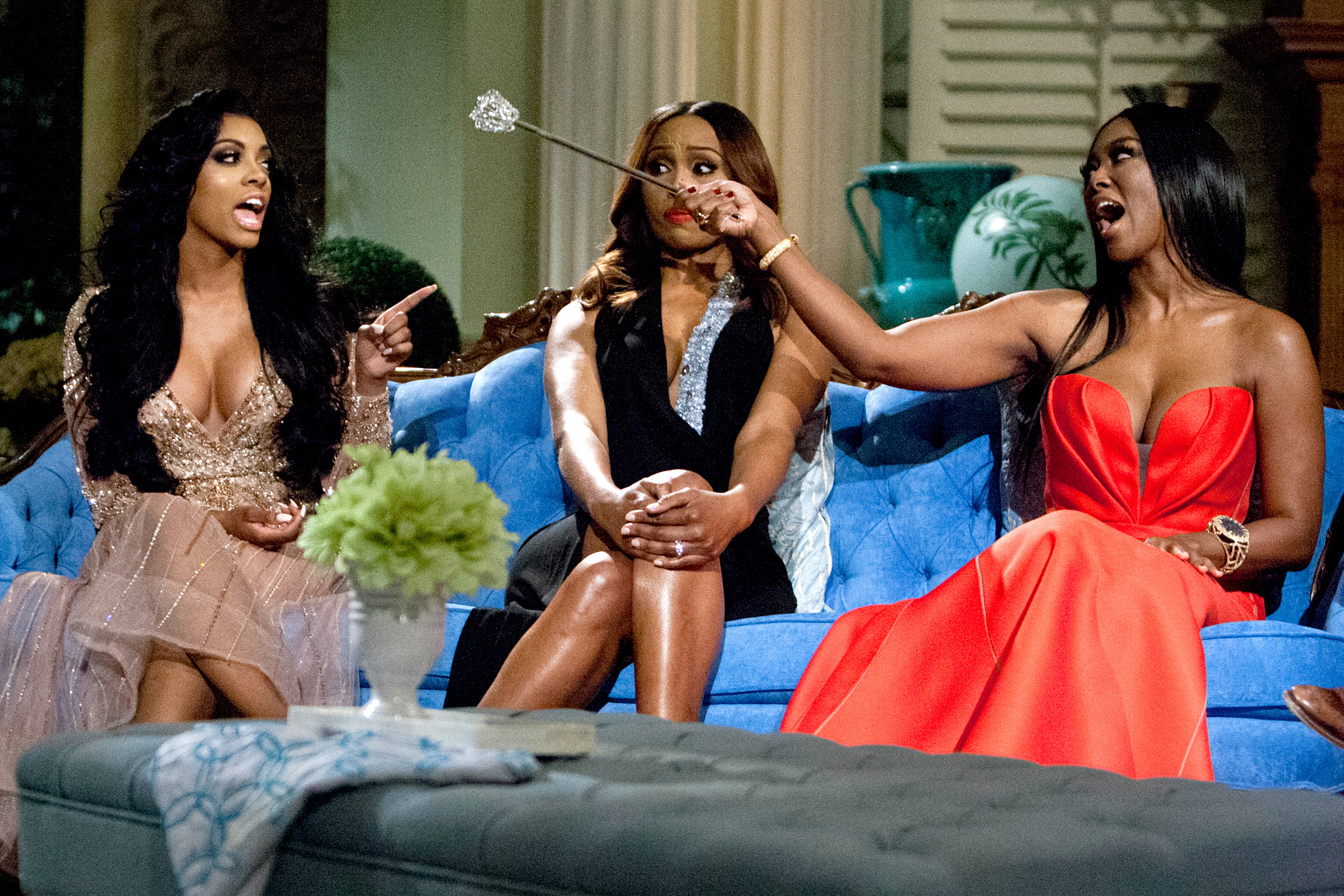 Real Housewives of Atlanta producers have been on Kenya Moore's back to get her new husband on the show to the point that they gave her an ultimatum, either him or her job. Word on the street is Kenya has been trying relentlessly to get her hubby on the show but he won't budge… and now we think we know why!
via LALate,
The Kenya Moore, Marc Daly relationship has purportedly taking an unusual turn for RHOA next season. Reports online claim that Marc Daly is allegedly not interested in filming Real Housewives of Atlanta next season. But another person who knows Daly reportedly is interested in filming: his ex girlfriend. And that ex could soon be heading to television in scenes, via introduction by Porsha Williams.

A Kenya Moore, Marc Daly twist has surfaced online this week. For weeks, reports have claims that BravoTV wants Daly to film for next season of RHOA, that Daly is not interested, and that Moore's role on the show after this season might be in jeopardy if Daly continues to not consent to film.

But LALATE has learned that RHOA might have a midterm solution to Daly's purported absent. Reports have surfaced online that Daly was allegedly dating a blonde woman in New York when he met Moore and that female reportedly is not happy that Daly allegedly broke up with her to marry Moore. That female has reportedly reached out to production and has asked to film scenes next season. And must like Kandi introduced Apollo's new love interest to battle Phaedra, Porsha is likely to introduce Daly's alleged ex love interest to battle Moore.

At issue, viewers still do not have clarity as to exactly when Moore and Daly met, who is Daly's baby mama, and was Daly married before. Moore and Daly married outside the U.S. but no evidence has surfaced online yet of the couple's license in the U.S. The same person chatting up the former girlfriend this week, however, claims that Moore and Daly are very much married.