Respect The Curve: Did Rihanna Get Cold Feet Over Her Friendship With Model Cara Delevingne After She Tried To Shoot Her Shot?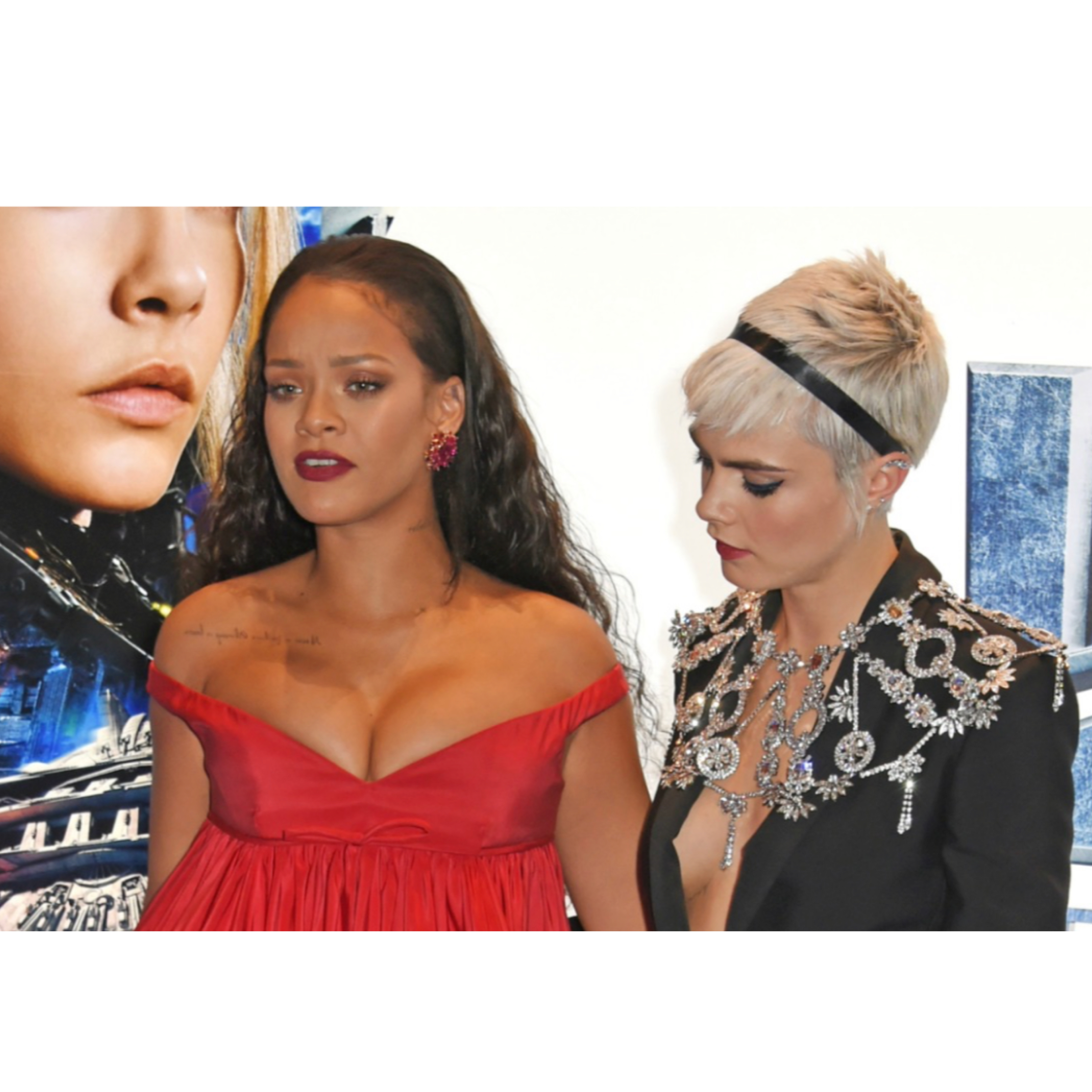 It's no secret that Rihanna and model/actress Cara Delevingne were seen as inseparable bosom buddies for the past few years. Well, many fans have taken notice that the pair's public outings have been on the decline, making many concerned about their current relationship status.
While some sources are chalking it up to schedule differences others are saying it's much deeper than that. Apparently, Cara tried to shoot her shot and RiRi wasn't having it!
Via Bossip:
According to a snitch from Rih's inner circle, openly gay Cara made it clear that she's interested in being more than just good homegirls with Rihanna while they were shooting their movie together. Of course, Rih has a naughty streak and likes to play around with the girl-on-girl stuff… but when it began to look like very real lesbian Cara was actually trying to see what was up with Rih on the set of Valerian, the crooner got uncomfortable and began to back away from their friendship. According to Star Magazine:

"They smiled and posed together on the red carpet, but then Rihanna kept her distance later," dishes a source who worked on the film.

"They used to be really close but when Cara said she had feelings for Ri, things went south. Cara can be really intense and obsessive…she'll just stare and stare at Rihanna and it makes Ri uncomfortable."
Now we don't know how true this is but if it is, can you blame her?