What Men Want [Movie Review] Starring Taraji P. Henson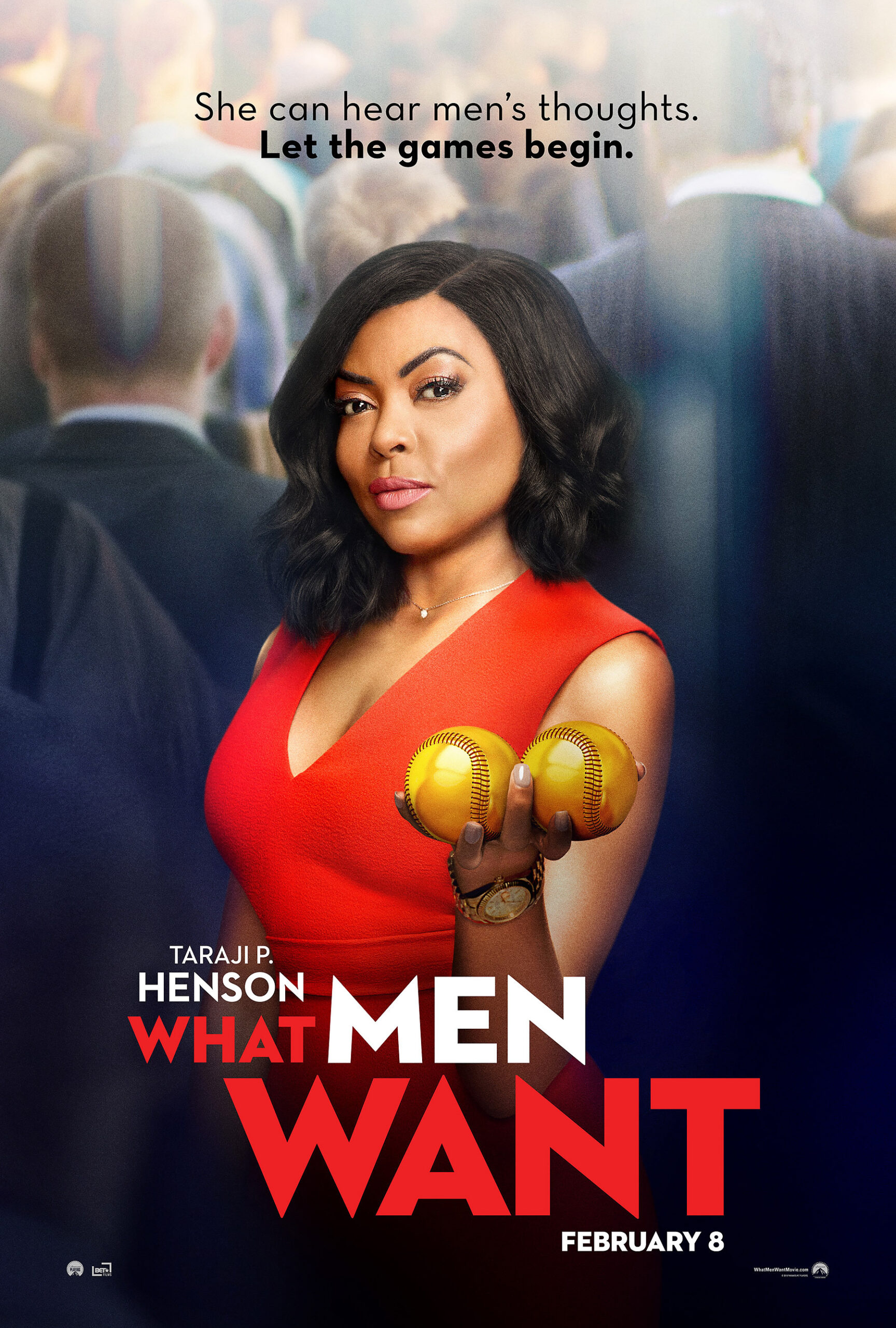 Movie Criti Shauna D wants to tell you all about What Men Want. Sure we all think we know what men want. But, do we really know what they want? Well, let's see what Ms. Shauna has to say about it all.
What Men Want is a 2019 movie, starring Taraji P. Henson (as Ali Davis).
The movie is a story of corporate sports agent (Ali), working at a talent management firm. The environment she's in is highly competitive, leading to much workplace politics and rivalries.
Ali is rejected a promotion. Frustrated by that, she tries to find a way out of her problem by seeking the help of a psychic.
During one of her night outs, Ali is served drugged-tea by the psychic (played by Erykah Badu). The tea knocks out Ali, and when she wakes up, she finds herself with psychic powers.
Those powers give her the ability to see the thoughts of other men. And from there, the storyline develops, showing us how Ali navigates her work and personal life with her powers.
Ali's Character.
She's shown as an ambitious and hardworking individual. However, after acquiring her powers, her misuse of them shifts her personality towards a distant and hollow side, in addition to some comedic attempts at honesty.
A Remake of an Old Idea.
The movie borrows much from the 2000 movie "What Women Want." In fact, it may be considered a remake of the 19 year old movie.
"What Women Want" starred Mel Gibson, and also explored accidental mindreading powers. In that movie, Mel Gibson gains the ability to mind-read people, which he uses to manipulate his boss. He also uses it for odd communication with close ones.
"What Men Want" does the same. The main difference is, it explores the mindreading from a woman's viewpoint, instead of a man's. And it does so in a man's world too, which is that of a corporate workplace.
However, this movie has much more cultural significance than the 2000s version.
Exploring Workplace Sexism.
Workplace sexism is a worldwide reality. It's also an often debated topic in Western culture.
The movie "What Men Want" explores that dimension. It shows the perspective of a struggling career woman attempting to fit into an environment of men. And her accidental powers give viewers further insight into each side's psychological differences.
A viewer gets to see how men view women at the workplace. At the same time, it also provides an outer "civil" perspective on how both sides interact with one another.
Also, this move uses the idea of mind-reading at another level. That is, it questions what would happen if a woman understood men's expectations, and put those to use.
It also points out an important problem. That would be dealing with people's most intimate perceptions and secrets, and the problems that results from them.
Isn't that a grave responsibility? Doesn't the misuse of mind-reading powers cause a rejection of other people's thought processes, leading to tensions?
Exploring the Power of Femininity in the Workplace.
Towards the end of the movie, we see that Ali wins by signing a basketball superstar. But this came in lieu of her decision to use her mind-reading powers in an objective sense.
It came from her ability to use charm into negotiating a deal with Joe Dolla, the NBA star's father (played by Tracy Morgan).
Feminine attitudes played a great deal in this role. In general, it's an attitude found less in a cold corporate environment. And thus, it's seen as more sociable and agreeable when brokering a deal.
This scene of winning the NBA star over brings that fact light.
It shows that in the end, workplace discrimination buries many negotiation talents that come inherently to women. It shows that those talents should be properly explored.
Negatives of the Movie.
The movie follows a fictional but interesting "what if" storyline. However, one problem with the movie is predictability.
As mentioned earlier, it's a mirror-remake of the 2000 movie "What Men Want." Thus, it's quite cliché and predictable for anyone who has seen that movie.
Additionally, watching the movie, it's easy to predict the end of it. That is, Ali's eventual success.
However, this is a great movie that leads to discussion on the needs of both men and women that is buried deep in our psyche.
Written by: Shauna D.