Chrisean Rock Shows Off Son's New Frost-Bit $40k 'Pacifier' To Celebrate 3 Months Of Motherhood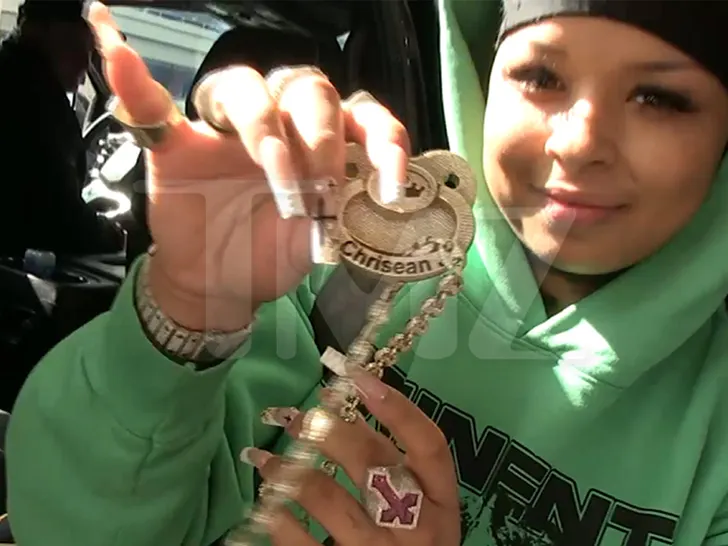 Chrisean Rock wants to set the record straight – don't believe all the headlines. She's thriving in motherhood, her son with Blueface is doing way better, and the little guy even got some flashy bling to celebrate!
TMZ caught up with Chrisean and Chrisean Jr. at LAX, and the reality star told TMZ she's been feeling the love from supporters and raking in the cash in the past few months. To show just how well things are going, she flaunted her baby boy's diamond-encrusted pacifier, which she reportedly splurged $40K on.
Chrisean shared that she wanted to mark 3 months of motherhood, and she added, "I fell in love with my son so bad, I can't help it." You might remember the fuss about Chrisean's parenting skills when the baby was born – accusations from Blueface and videos of questionable moments.
But Chrisean is here to say she's got it handled, and her son's hernia surgery was a success.