"Darrin's Dance Grooves: The Untold Darrin Henson Story" Set for April 20th Premiere on ALLBLK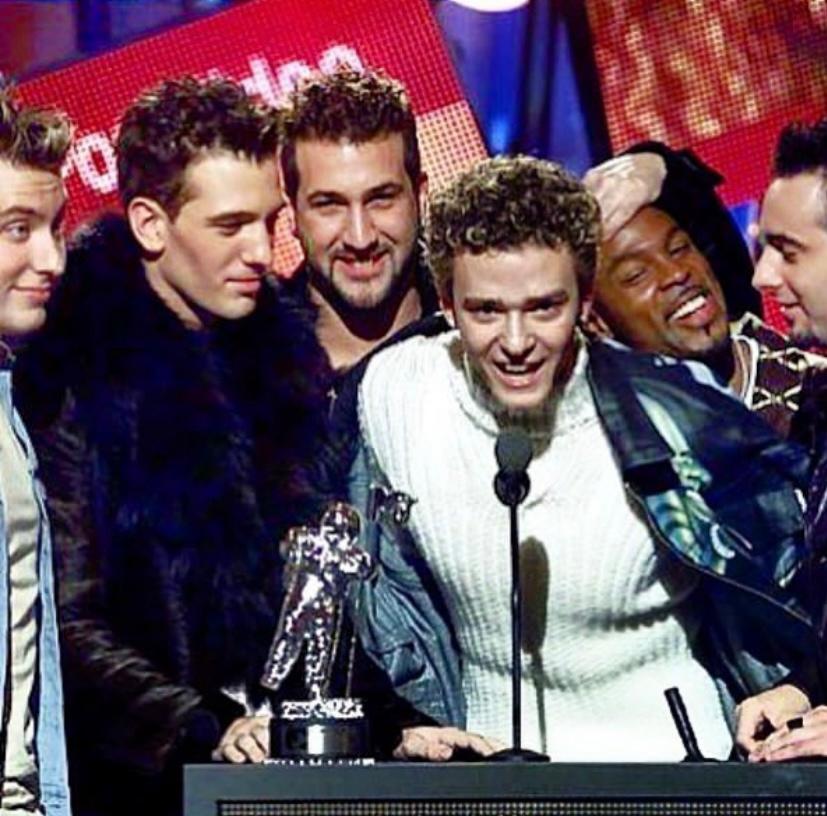 The 1990s to early 2000s is perhaps the most iconic era in music. It is where the term "Pop Culture" originated and the mélange of house, Pop, Hip-Hop, and R&B permeated radio and TV sets worldwide. It was also a period where Darrin Henson would influence an entire generation, lacing entertainment's hottest stars with electric dance routines still celebrated by millions today. On April 20th viewers will get an inside look into Henson's captivating rise from street dancer to world renowned choreographer, when his documentary Darrin's Dance Grooves: The Untold Darrin Henson Story premieres on ALLBLK.
Rarely do choreographers capture the limelight. However, Henson is truly a legendary talent. The multi-hyphenate has graced stages, TV screens, and movie theaters, and boasts a resume punctuated by work with Michael Jackson, Prince, Britney Spears, NSYNC, Enrique Iglesias, Jennifer Lopez, The Spice Girls, Christina Aguilera, George Michael, and countless others.
He is the man behind Britney Spears' "Crazy" and Jennifer Lopez's "Love Don't Cost a Thing". He has won numerous awards, including an MTV Award in 2000 for NSYNC's "Bye Bye Bye," which claimed Best Choreography for a Video. After becoming a household name, Henson released his highly popular Darrin's Dance Grooves DVD in 2001, which went on to sell more than three million copies.
"This documentary is a history lesson. It is a celebration of pop culture all over again. You are going to see how I created certain dance moves, and how I created specific dance routines for the pop stars," Henson said. "This is also an opportunity for me to share some behind-the-scenes information of our well-loved artists who are not here with us physically any longer – like Prince, George Michael, Michael Jackson, and Adolfo "Shabba Doo" Quinones.
Henson grew up in the Bronx and was often confined to his room as a child. It was there that he taught himself how to dance by watching music videos and shows like Soul Train and Dance Fever. In his teen years, he became a popular street dancer, and his skills helped him to snag his first professional opportunity with Ringling Brothers Circus, where he performed as a member of the Live Action Squad breakdancing troupe. With Ringling Brothers, he toured across the U.S., and toured Japan for a year, getting accustomed to performing in front of thousands of people.
Following his stint with the circus, opportunities began to pour in for Henson, including becoming one of the featured dancers for Club MTV hosted by Downtown Julie Brown from 1988-1992. Next came choreography for SWV (Right Here), Color Me Badd (Sex You Up), Hi-Five (She's Playing Hard to Get) Lisa Lisa (Let the Beat Hit 'Em), C&C Music Factory (Things That Make You Go Hmm) and stage shows for New Kids on The Block. Henson relished every opportunity to share his talents with music's biggest names. However, there was one that stood out from the crowd. It was working with the "King of Pop."
Henson was hired to dance alongside Michael Jackson for a performance of Dangerous at the 1995 MTV Video Music Awards. Later, Henson inspired Jackson during a rehearsal with choreography that he created, and Jackson would later perform it on Germany's popular TV Show, Wetten, Dass…?
"That was the pinnacle of my career, working with him and having him perform a combination that I had choreographed for him," Henson said. "I remember him telling me that I was incredible. That was such a life changing moment for me that will live with me forever. So, even though I worked with so many other artists afterwards, my life dream was already accomplished. I wasn't chasing anything. I was now living out my dream."
As monumental as his choreography career had become, it was only the beginning of what has blossomed into a career spanning more than three decades. Henson later secured opportunities in acting, where he was cast as the fan favorite, Lem Van Adams in the classic Showtime original TV series Soul Food in 2000. In 2007, he starred in Stomp the Yard, and in numerous movies thereafter. Today, he is a star on the hit BET show Carl Weber's The Family Business and Double Cross on ALLBLK, where his documentary will air.
When describing his entire career, Henson refers to it in one word – "Satisfying." He now desires to pay it forward and create opportunities for others in the world of choreography to get the recognition they deserve.
"I want to celebrate the new dancers and new choreographers," he said. "I'm developing a new show right now that will shine light on the work they do. Because, we often see the star artists doing these amazing dance performances on stage and in videos, but the people behind the scenes who create the dance steps rarely get recognized. I want to change that."
Catch Darrin's Dance Grooves: The Untold Darrin Henson Story on April 20th on ALLBLK. For more updates and information on Darrin, follow him on Instagram at @iamdarrindhenson.