Lizzo Flashes Her Butt on Instagram, DaBaby Leaves Flirty Comment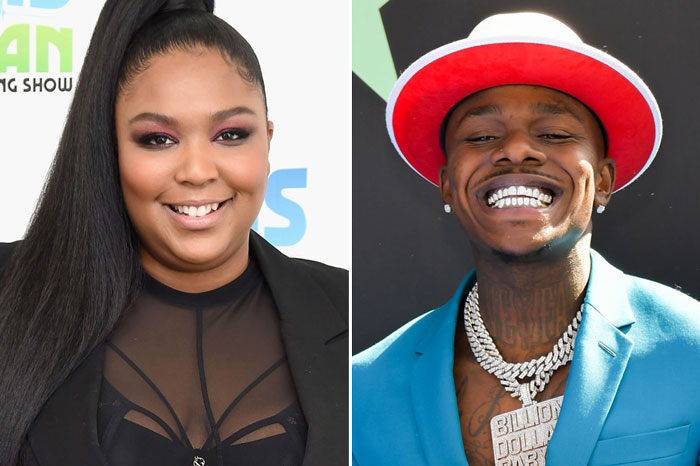 Lizzo spread her cheeks on the internet again and caused an uproar. It caught the attention of many and it sure caught Dababy's attention. DaBaby showed his approval by posting a peach emoji and a waving hand.
Users replied to Dababys' comment.
"Get a job, stay away from her," one person joked.
"Boy if you don't go somewhere," wrote another user.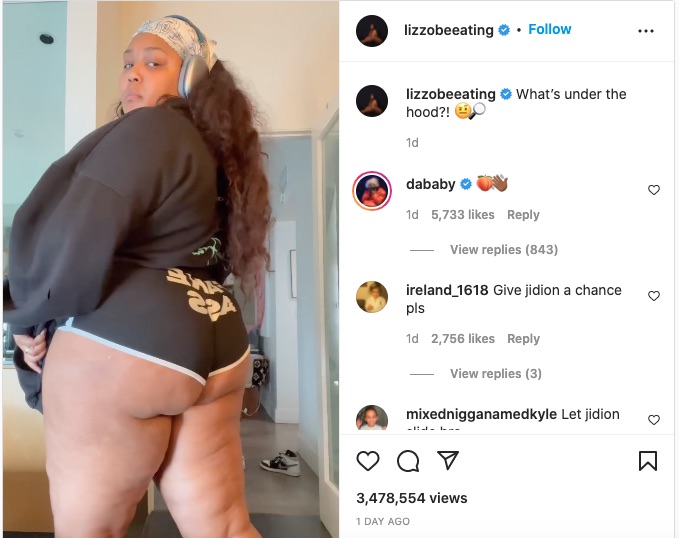 Lizzo has yet to respond and she probably won't after his toxic relationship with Dani Leigh.