Moniece Slaughter Admits To Getting Pregnant By Shaquille O'Neal?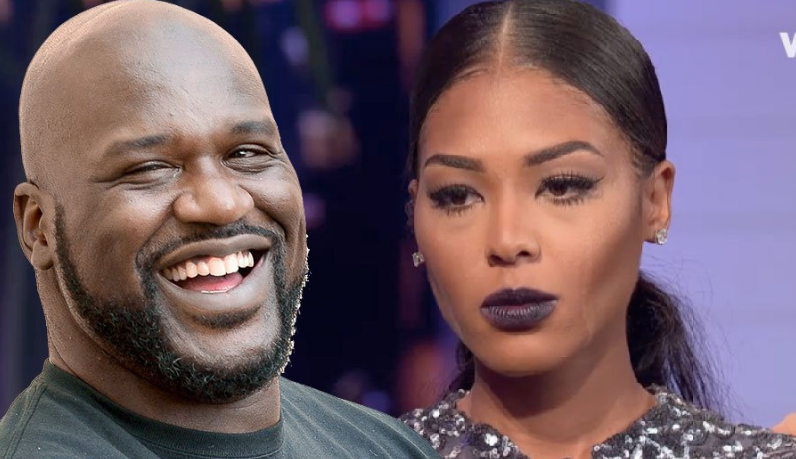 Tonight's episode of Love And Hip Hop Hollywood will document the start of all the drama that went down this weekend with Moniece Slaughter, Princess Love and Jason Lee. Moniece has been on Instagram claiming she's taking legal action but she just might not have a case due to her admitting to dating Shaquille O'Neal. Now if you look a bit deeper into her statement, she claimed that she could have stayed with Shaq and gotten full custody. So could she have really been pregnant by him? She would have to have something a bit more solid to be able to keep a check from just a boyfriend right? I don't know, I guess we will just Moniece tell it.
I can't lie. It's pretty hard. It's hard to watch because I love the f*** out of my kid and to be made out to be a homeless, deadbeat mother is a hard pill to swallow. I can be out there f***ing for a check. I could've stayed with Shaquille O'Neal and gotten full custody. My son loves his father so I'm not going to do that. I work my ass to the f***ing bone. You don't have to understand me but you will f***ing respect me. My decisions are my own and just because I make certain decisions doesn't mean they are the decisions I want to make. They are the decisions that I need to make. And I'm a grown a** woman who can own my s***. I have made mistakes that have put me in positions to not be able to succeed at anything else but this. And I will own that. Those decisions do directly affect my son. If I could go back in time I would, but we all know that's not possible so all I can do is bounce back. Whoever doesn't like it… F*** you.
Watch the video below at 0:24 mark.