Watch The Game and Mike Tyson Arm Wrestle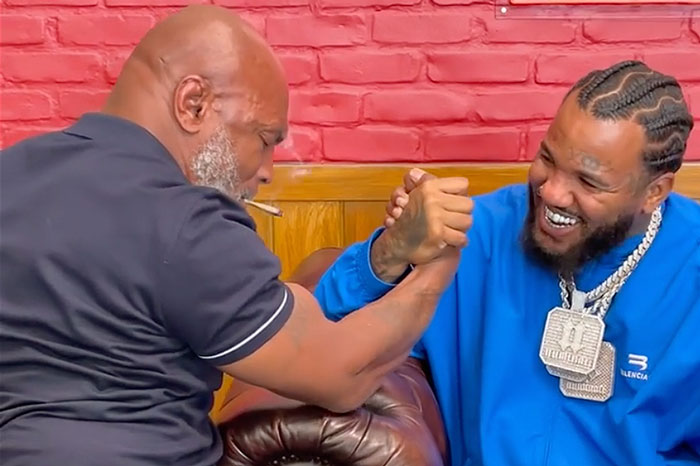 Not too many are willing to even think about battling Mike Tyson. However The Game decided to test his luck and he actually didn't do too bad. During his visit to Tyson's "Hotboxin'" podcast, the rap star faced off with the former heavyweight champion in an arm-wrestling match. Iron Mike put that super strength on and Game gave out a bit letting him know it was a tie but later he claimed the win.
"I beat @MikeTyson arm wrestling & before you get started in the comments… he told me this eye to eye after it was over,"
Mike sent Game off with a dope gift, a pair of signed boxing gloves.