Ceaser Has Already Moved On From Karlie Redd With Bad Girls Club Persuasian?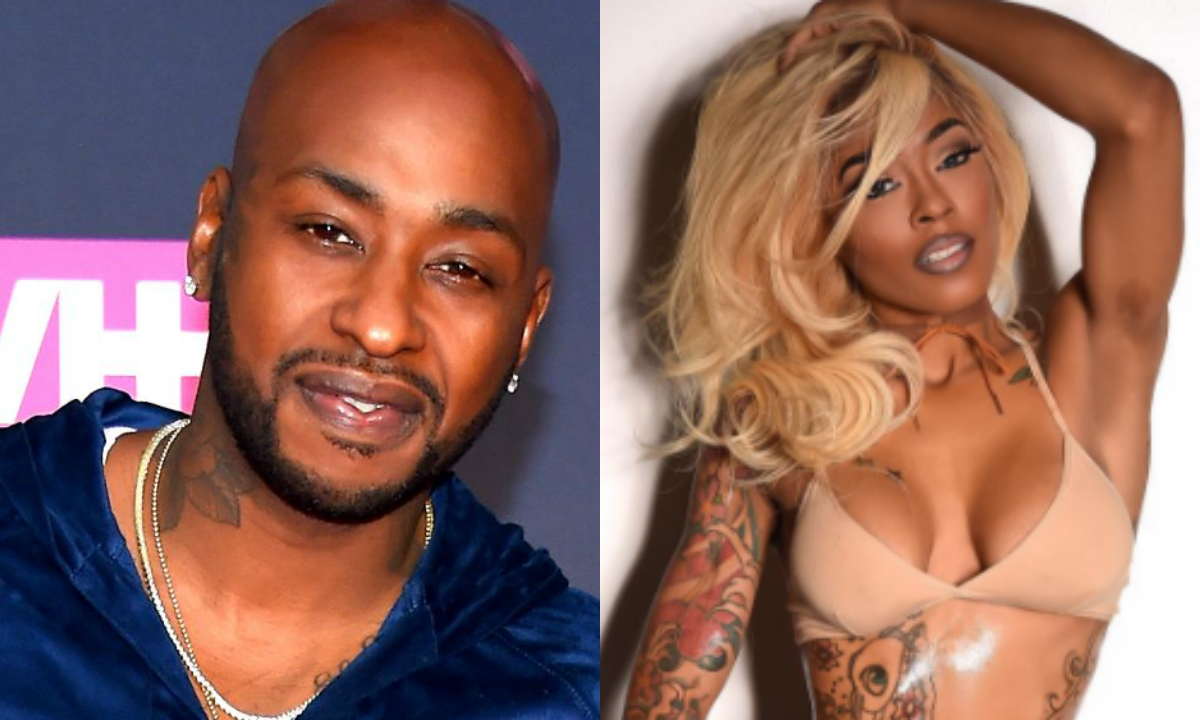 Looks like ever since Ceaser left Dutchess in Puerto Rico with the You'll Be Aight and leg pat he's been on his bullshit. The CEO of Black Ink has been living the bachelor like it's golden. He went from Karlie Redd and Tommie with the snap of a finger and ended up on a few episodes of Love And Hip Hop Atlanta. After Karlie revealed that she and Ceaser was over after he played her with Tommie looks like he has already moved on.
Over the weekend Ceaser was in Miami for some fun time and looks like that is just what he got with Persuasian of Bad Girls Club. The two were spotted on south beach having a good time in the water and she was even spotted on the balcony of his hotel room so it might be a good chance these two spent the night together. But hold up, if two are smashing Miami is for sure not where it all started because Persuasian was recently at Black Ink Atlanta getting some Ink work done by the Black Ink boss. She is also a special guest at Black Ink Magazine's relaunch pool party.