Demarious Cole Talks New Music, And Why Being A Couch Potato Is More Fun Than Being A Party Animal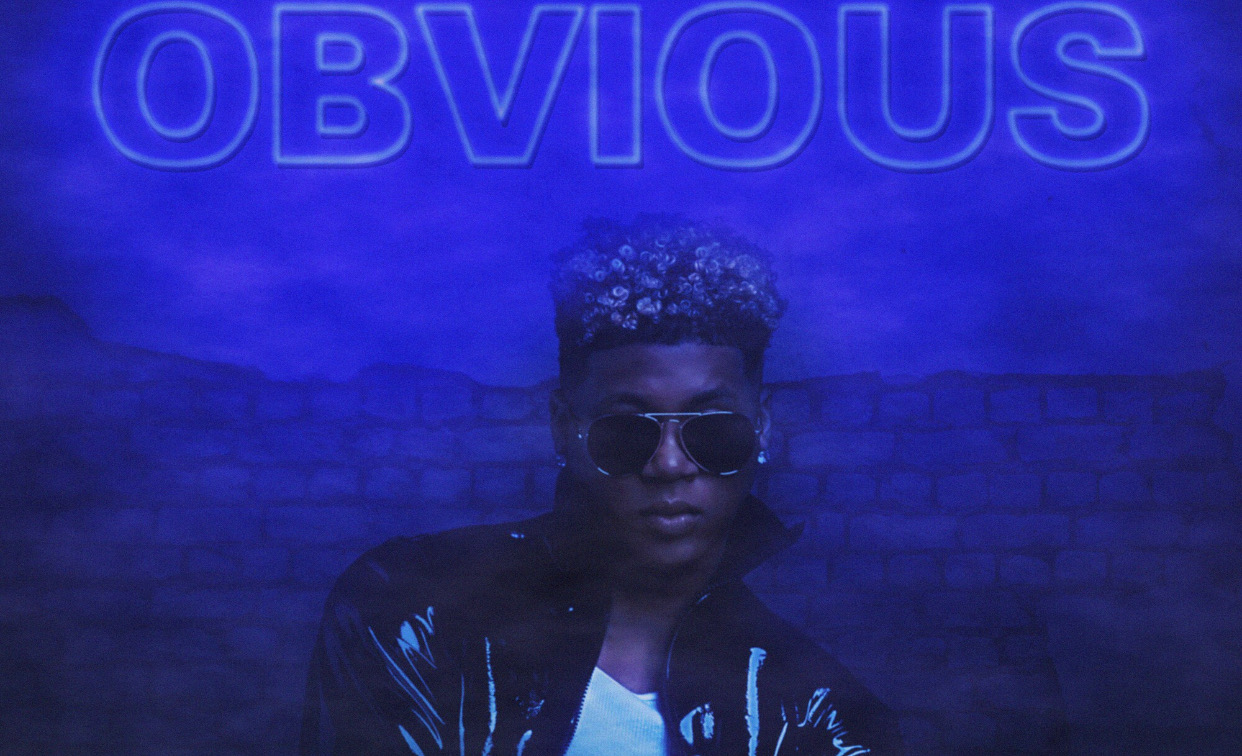 I remember when I first met Demarious Cole. We worked together on a few projects together a few years ago. To see the growth in him is truly amazing. I have always felt he had a great voice and always knew how to put on a show. And, always had the ladies screaming. Lets see what Mr. Demarious Cole is up to now.
Asia Diamond. Who is Demarious Cole?
Demarious Cole: Demarious Cole is just a funny, always smiling, charming, athlete, from the south, just trying to sing to and entertain everyone he sees. I'm 22, from Huntsville Alabama, born and raised.
AD: Where did it all begin for you?
DC: It all began singing in my grandfather's church as a young kid. My grandfather, dad, and my uncles had a gospel singing group at the time "Rev. Cole and Sons" that toured around literally everywhere singing so I guess singing and entertaining was just something in my blood that came naturally to me. Always wanting to sing at every church, family event, and every community talent show that was going on at the time. My mama was the type of woman who would lowkey make me sing and dance everywhere I was anyway so I didn't really have a choice lol.
AD: You recently dropped your track "Obvious". Tell our readers about this track.
DC: Obvious to me was like the first time I really sounded like myself, talking about my real life situations, actually singing what I was really feeling at the time. I like to be jumpy and dance around on stage but this track is more intimate and old school R&B, just singing and being emotional. The song basically describes me being in a situation with someone I was talking to at the time that was afraid of really being with me because of her fear of being hurt. But to everyone else, it was obvious that she was in love and that she just needed to be free, embrace that feeling, and just simply live in the moment. You can definitely get the song on iTunes/Apple Music as well as Spotify. Check the video out on YouTube as well!
AD: 2019 is here and it seems to be the year of making things happen. What does Demarious want to make happen in 2019?

DC: I have a lot of major plans to fulfill in 2019, with an EP droppin, shows are starting back up, and of course to continually grow my social media. Social media means so much in the music industry right now so that's mainly what I'm focused on creating more content for everyone to really become apart of my life and my journey through Instagram. Instagram and YouTube have literally become the new tv right now so as an artist you definitely gotta use that. I also have a couple of other major things in the works, I gotta keep that under wraps right now, but y'all will know about it soon.
AD: The one question we all want to know and that is always asked. Who will you like to work with music wise?

DC: There are so many dope artist out right now but if I had to pick three, it would probably be Drake, Cardi B, and definitely Chris Brown. Those three right now just seem to always leave the studio with something crazy and with me getting on a track with them it's definitely going to be on another level.
AD: What's one thing we do not know about Demarious?

DC: Honestly I love to just chill at the crib and watch movies with the fam. I've always been an athlete and I get it naturally from my fam so I'm extremely competitive at everything, uno, spades, 2k, Madden, always turns into some type of argument at the house lol and I'm always tryin to hoop or throw the football around.
AD: The ladies want to know. Are You Single?

DC: Oh Yeah, to the ladies who are asking, I'm Single, Single lol. It's 2k19 so shoot ya shot! Hit my line, slide in the dm's lol.