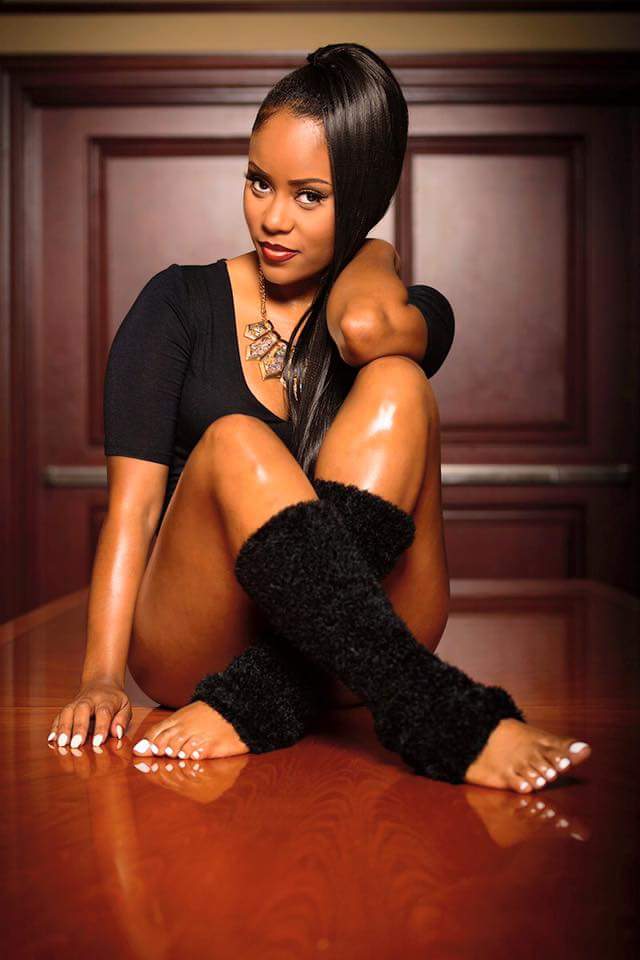 Asia Diamond: Who Is Shemida J?
Shemida J: Shemida J a is happy, look at God, won't He Do it, full of gratefulness woman. I am a living testament that lemons were created to indicate that its time to make lemonade. When you feel pressure and uncomfortableness, your flavor is just being squeezed out. I am a lover of life and an instrument for the creation.
AD: When did you realize that music is something you wanted to do full time. Well, make a career out of it?
SJ: I've had jobs, pretty decent ones, but after a day's work I still felt a void. Like There was a part of me that wanted to be heard and expressed. Music has always been my most effective. One day "It came to me like an epiphany" that I could not live with the absence of creating and expressing on the same level that I know I needed finances to live the life that I desired. Boom … my pursuit to be a professional singer began.
AD: What does music do for you? How does it make you feel?
SJ: Music is a language for me. The right song reaches me in a spiritual way. I feel it in my spine. It's the most accurate way I know how to express myself. I love Music.
AD: We all know dreams come true and it can sometimes take longer for them to come true. What advice can you give those who want a career in the entertainment business?
SJ: I would say find a way to align your purpose with your musical journey. Grow with and within your music and never chase a hit … capture a feeling. Outside of the creativity … being aligned with the right people is extremely important. Take your time building your team.
AD: You currently have a new single Kinky for the new movie soundtrack Kinky. Tell our readers about this song.

SJ: This song was actually a really simple song to write. I just captured a glimpse of a feeling and a moment. It speaks more about the feeling of the
desire.
AD: What was the inspiration behind it?
SJ: The trailer of the movie was all the inspiration. I put myself in the
shoes of the Lead Lady role (Dawn Richard)

AD: What can we expect from your albums SHE? and what is the meaning of SHE?
SJ: You can expect to gain a closer look and better understanding of Shemida J. I am being honest and open and celebrating a triumph. Expect a
glance of the females introspect while being uplifted and traveling a little past the surface. The vibe is pure, the feel is good, the mood is living, the sounds are dope! She is Dope and She is On 10!

INSTAGRAM: @midajay
Facebook @ShemidaJ
Song "Kinky"